OPEN Glasgow Engagement Programme
Before forming UrbanTide, the co-founders worked with Glasgow City Council and other partners across the public and private sectors to develop and deliver the OPEN Glasgow programme, 'putting people at the heart of Glasgow's future'.
Glasgow has a strong tradition of engaging and investing time and effort listening to its diverse communities; this is aptly encapsulated in the current PEOPLE MAKE GLASGOW city brand that was developed 'through a global, digital conversation which asked the question: "What makes Glasgow a great city?"' The overwhelming response was 'people'.
The multi-million pound OPEN Glasgow programme comprised three workstreams focusing on data, innovation and engagement:

City data: enterprise software development, open data, licensing, stakeholder management, data provider lifecycle, data developer lifecycle, data user lifecycle, linked data, data analytics, smart cities data management (including data integration) and benefits realisation
City innovation: open data portal prototyping, visualisations including infographics, maps and dashboards, user-orientated service design, agile app development, hackathon competitions
City engagement: creative design and branding, website development, social media, procurement and delivery of a literacy programme, engagement hubs, content design and graduate placements
Below we have expanded on the content of the city engagement programme, which is focused on Glasgow's citizens and communities and is managed by UrbanTide's Chief Digital Officer, Simon Tricker.
Further details are available at www.open.glasgow.gov.uk and www.futurecity.glasgow.gov.uk.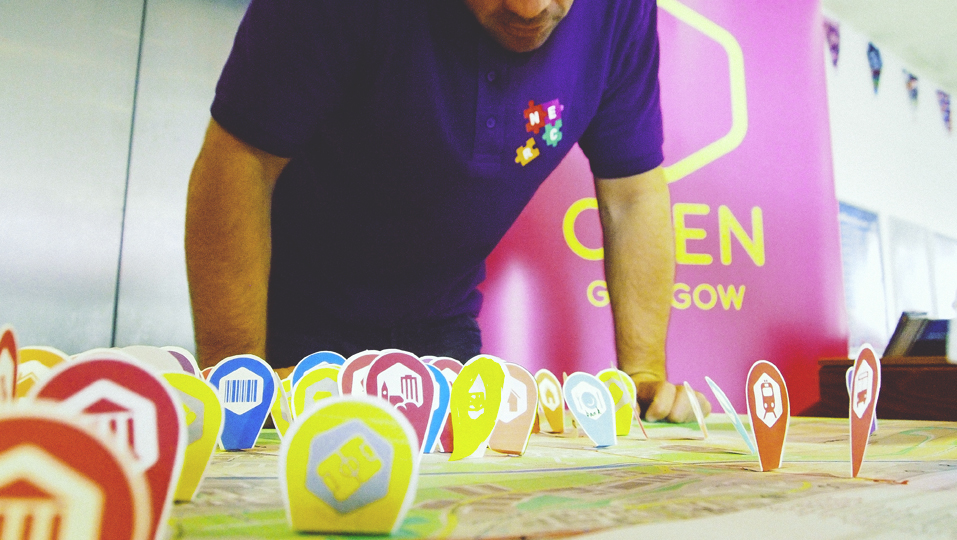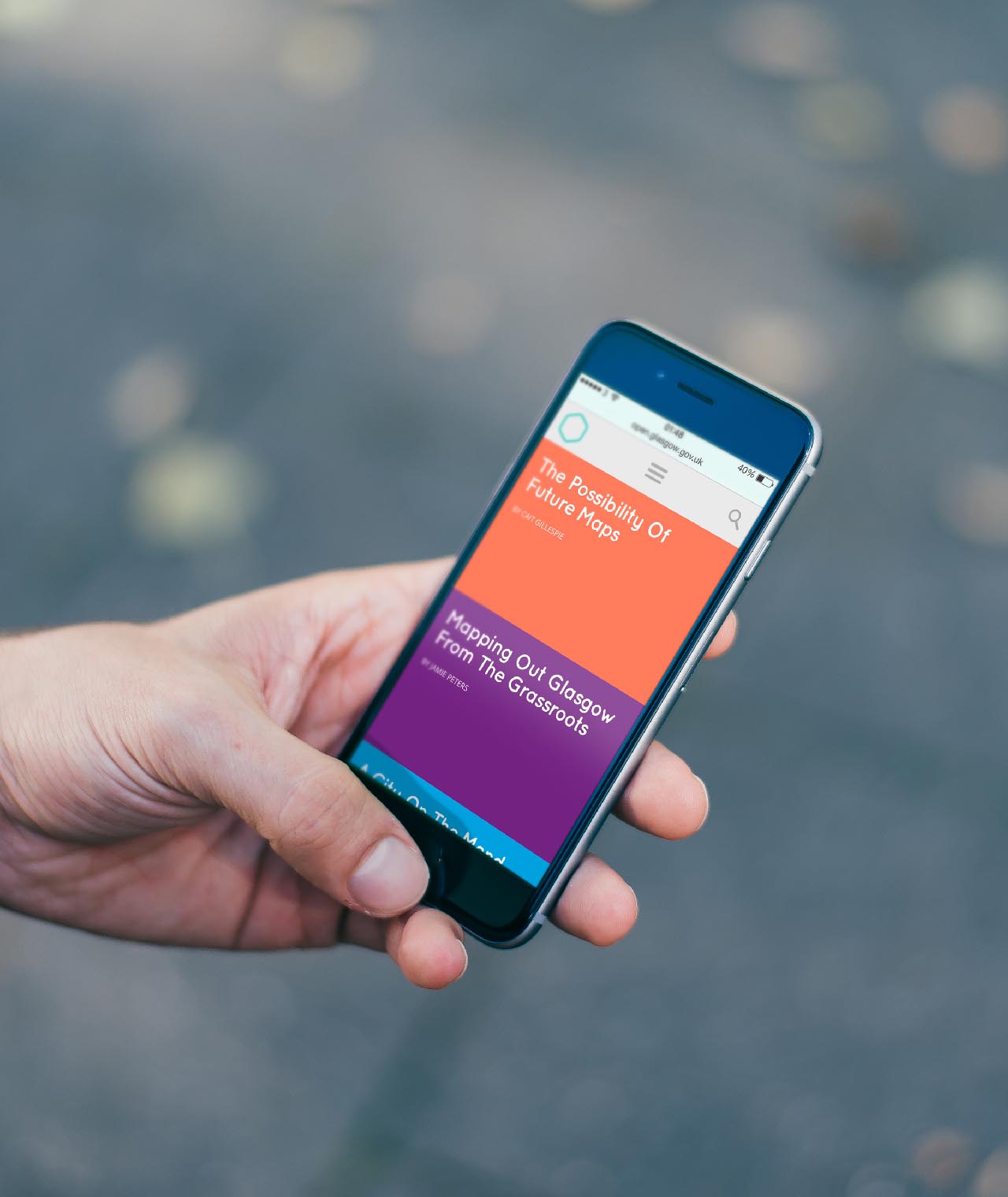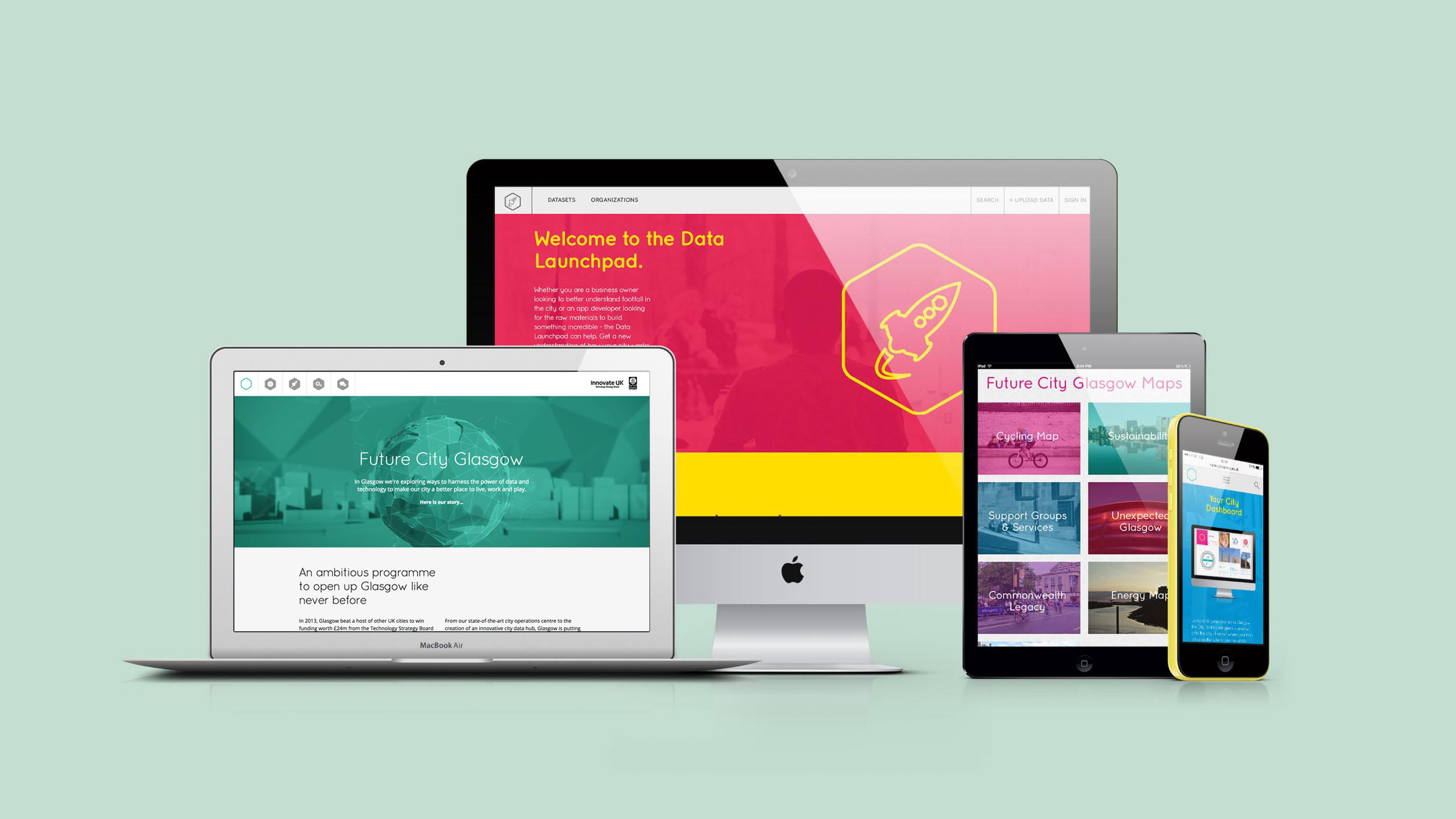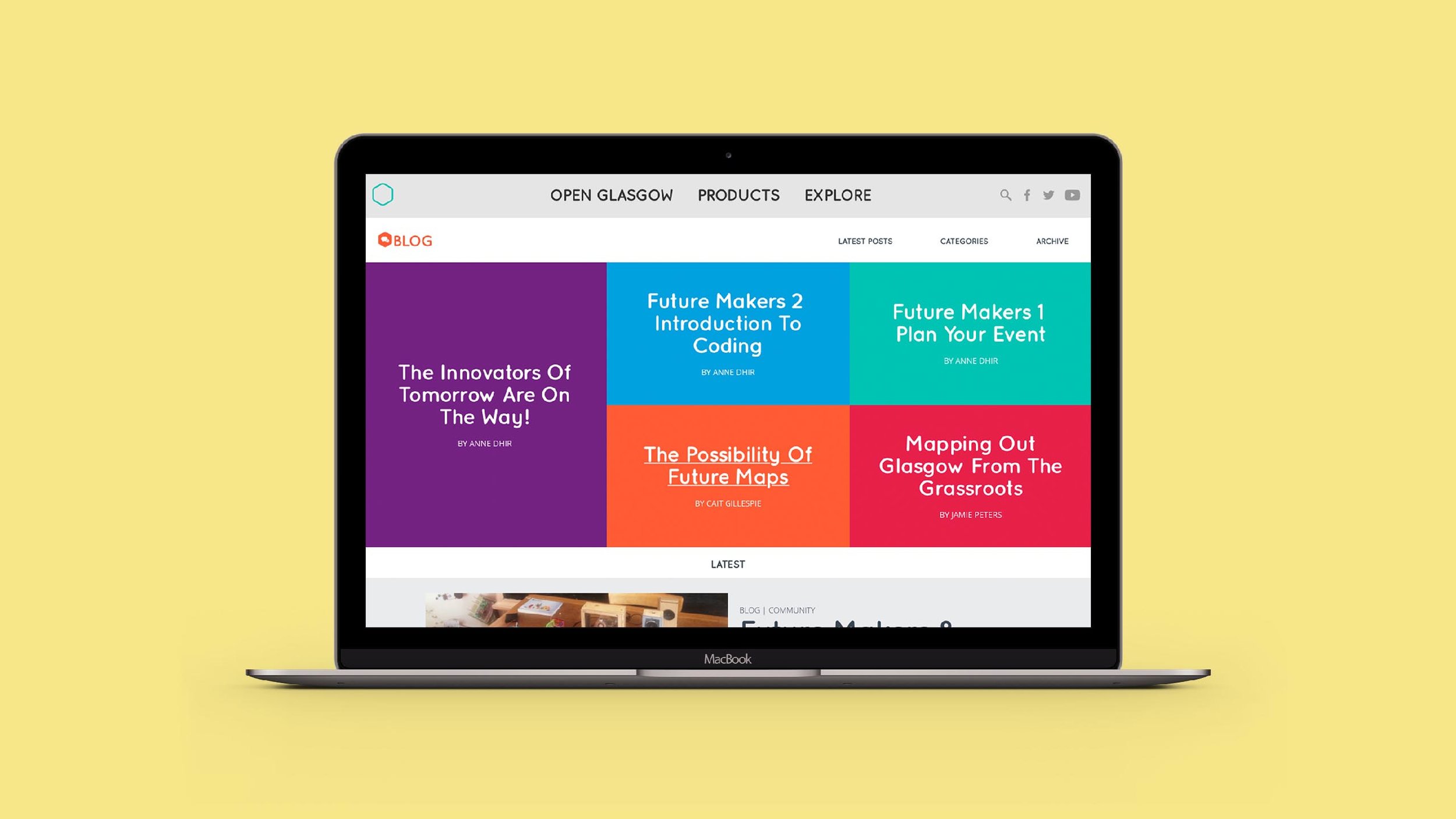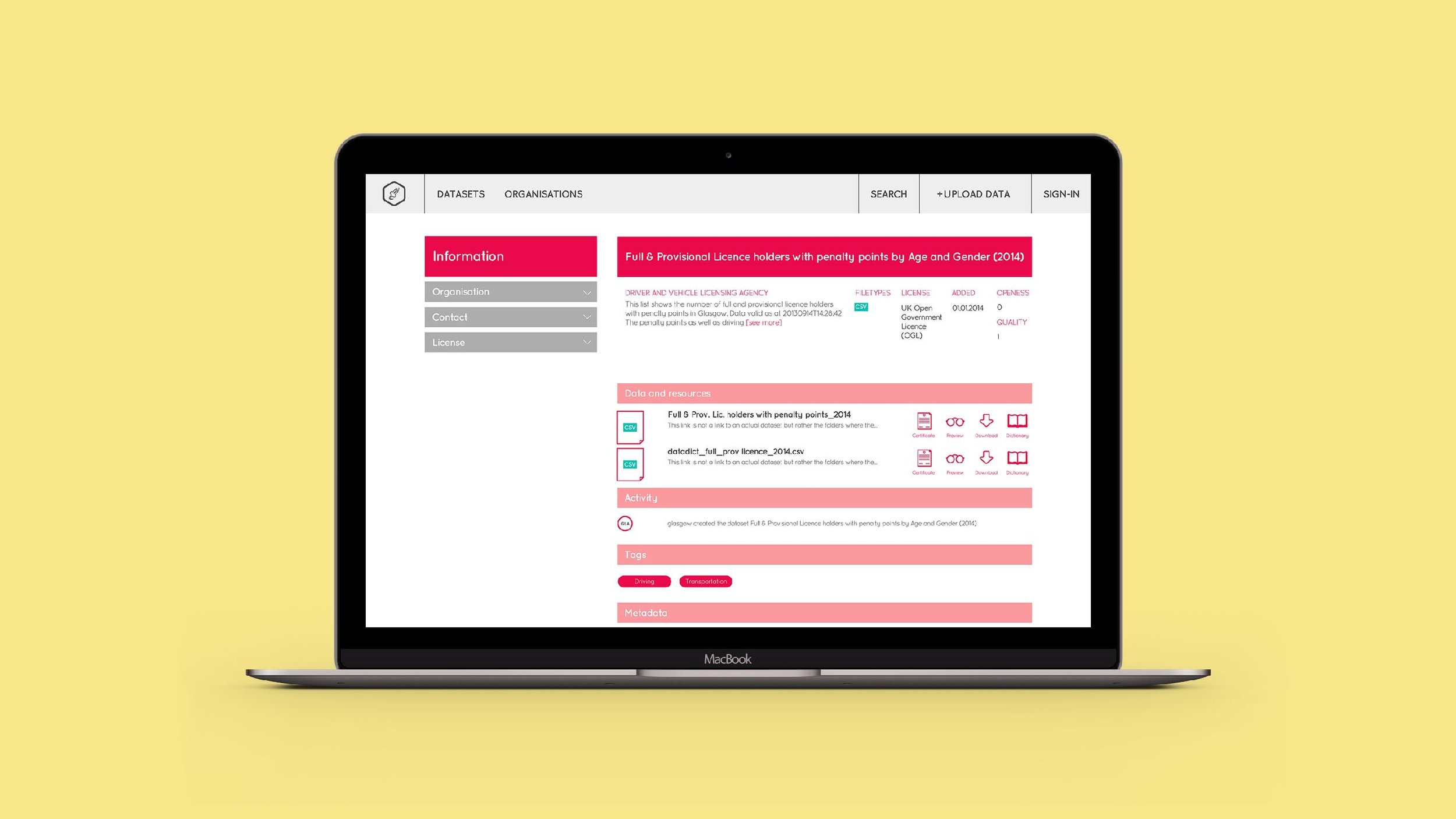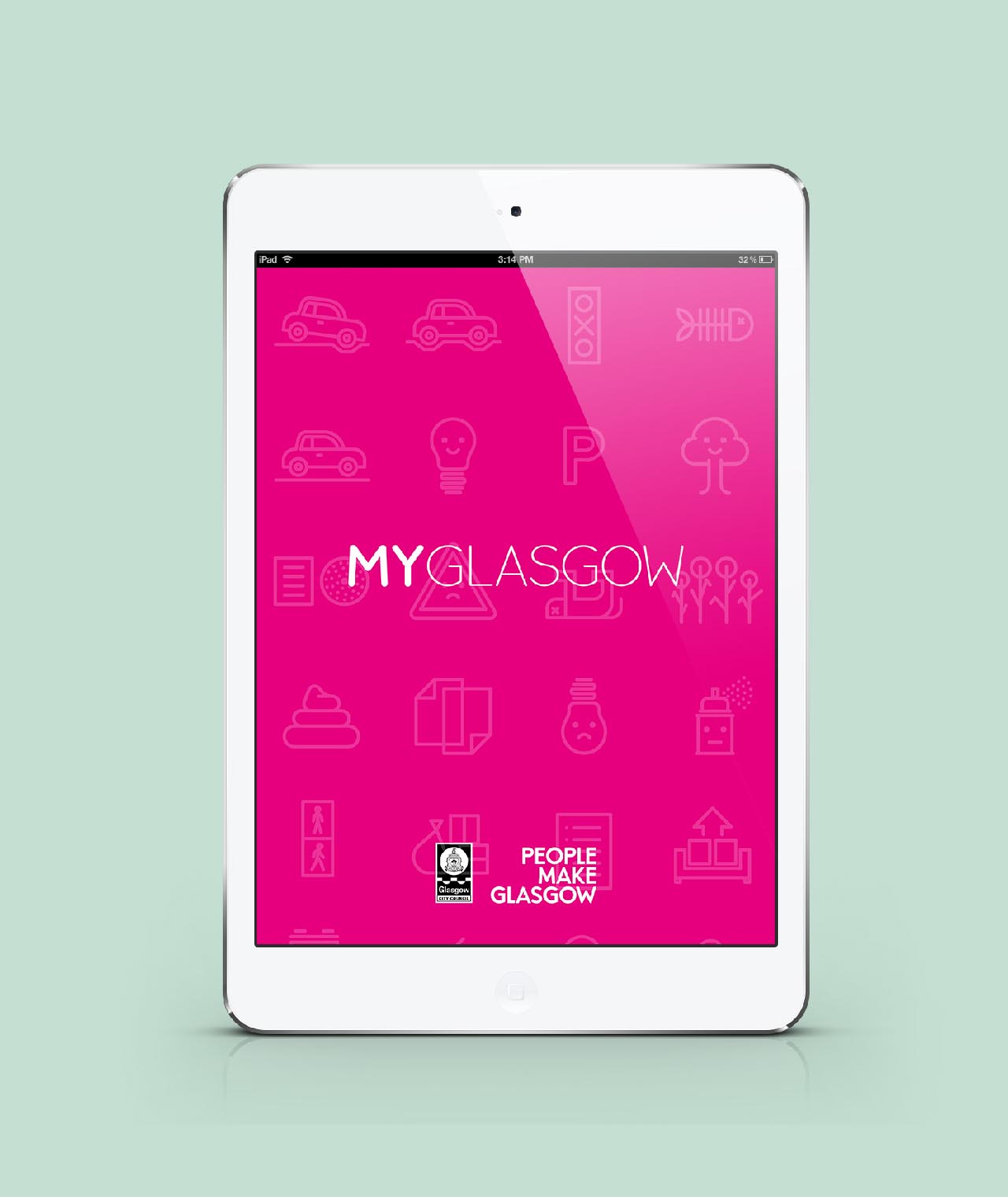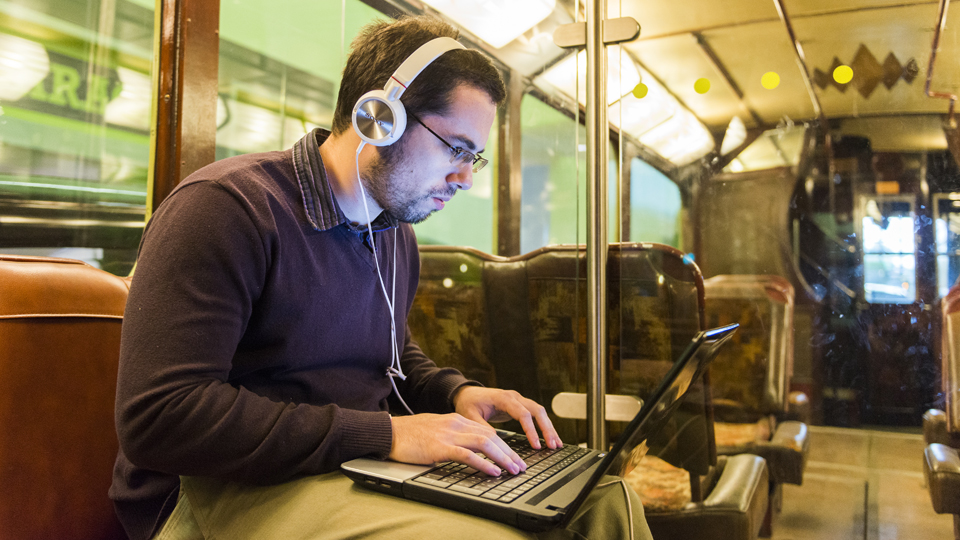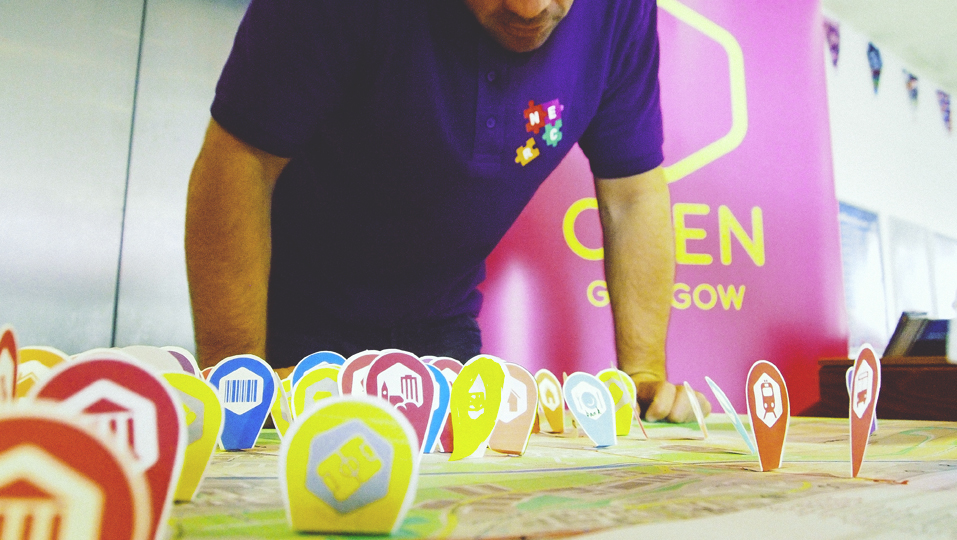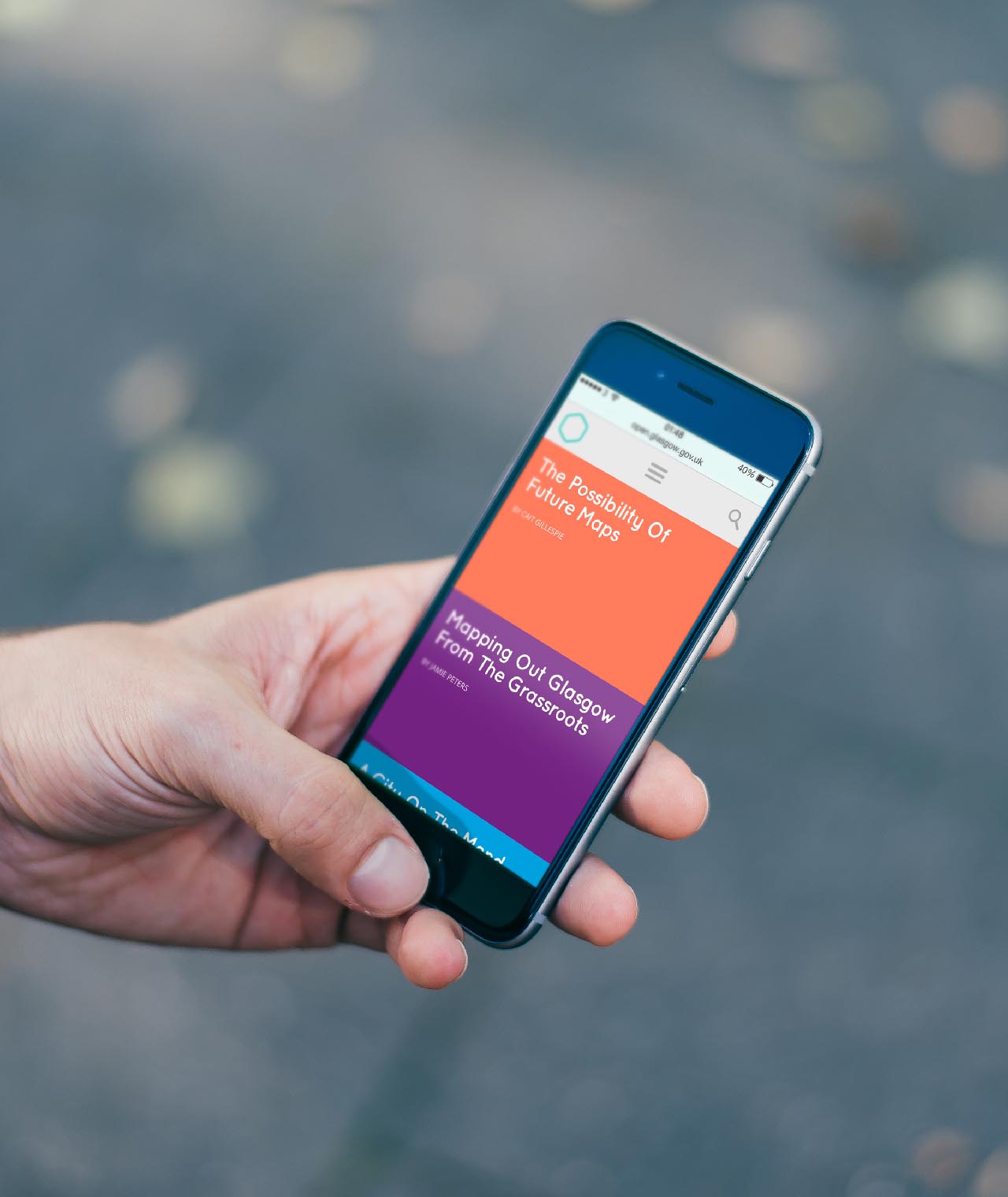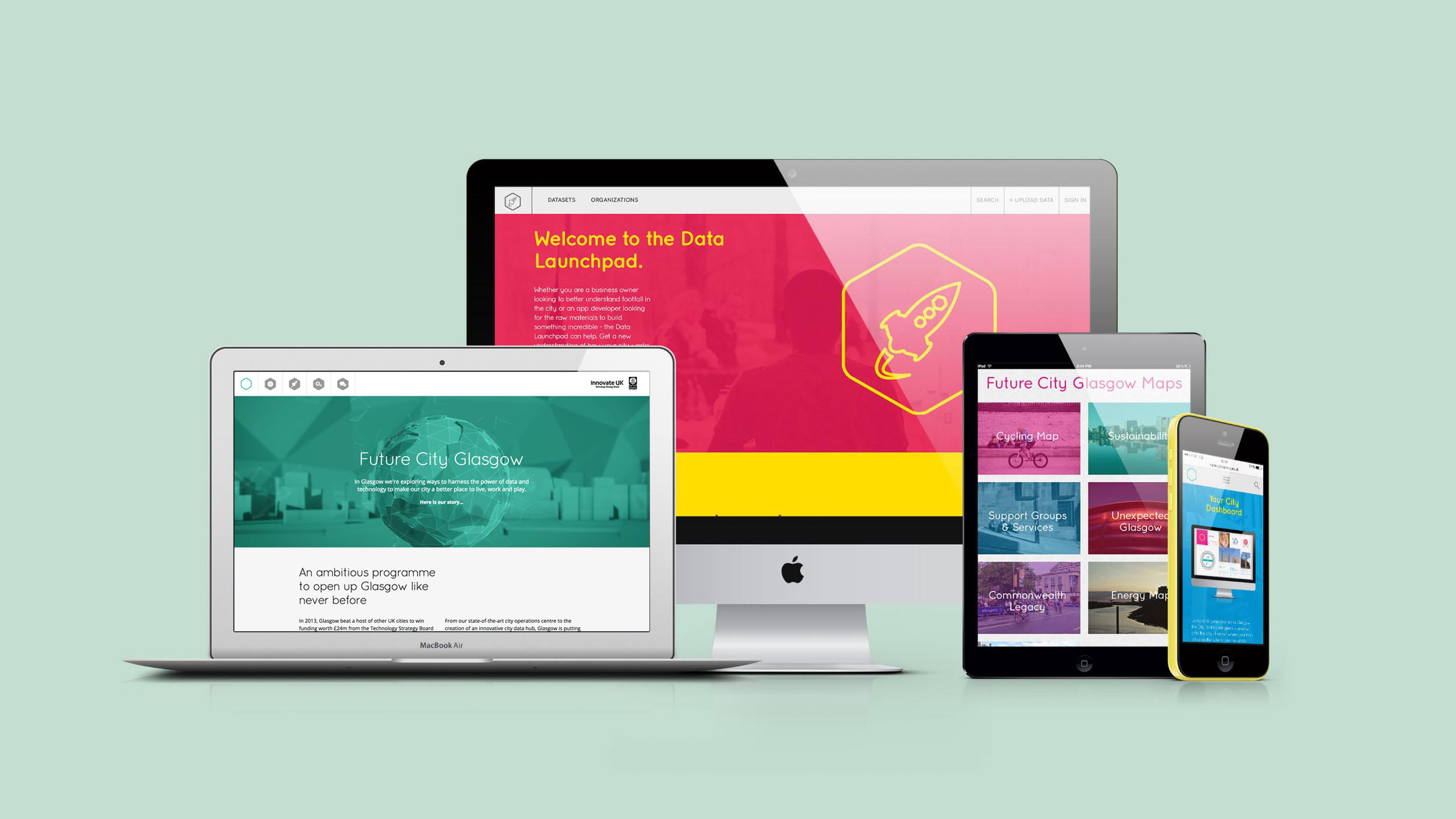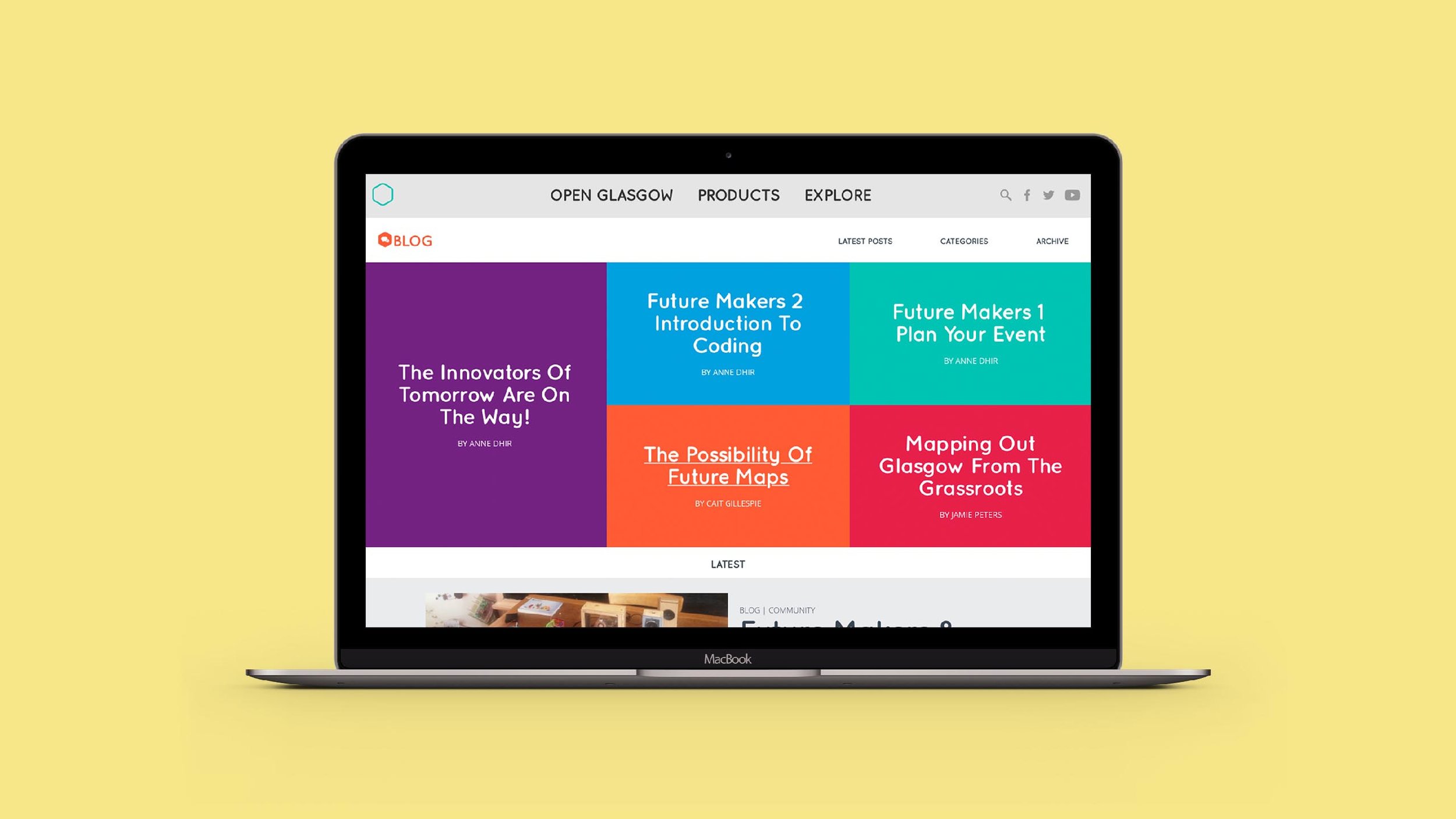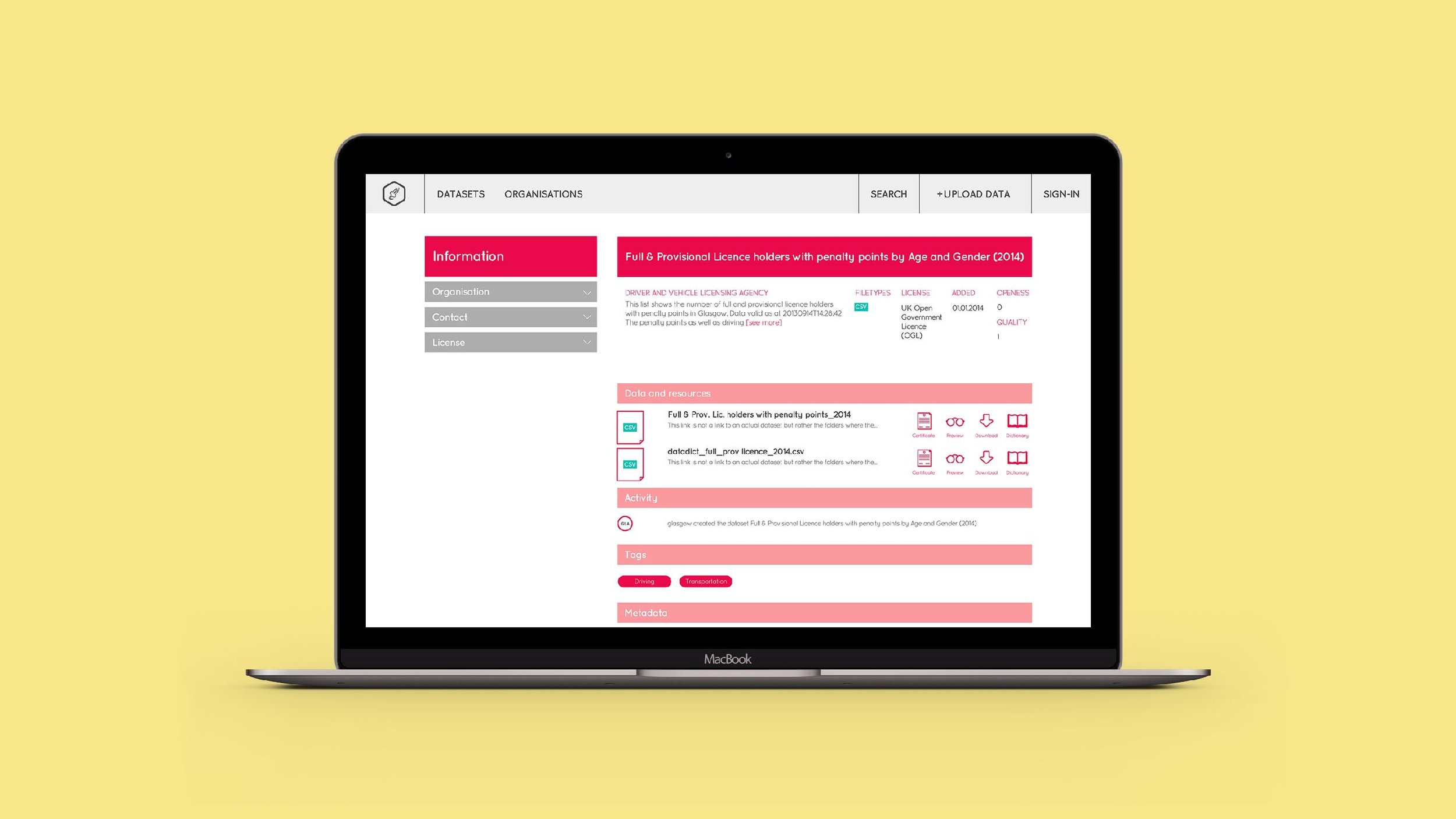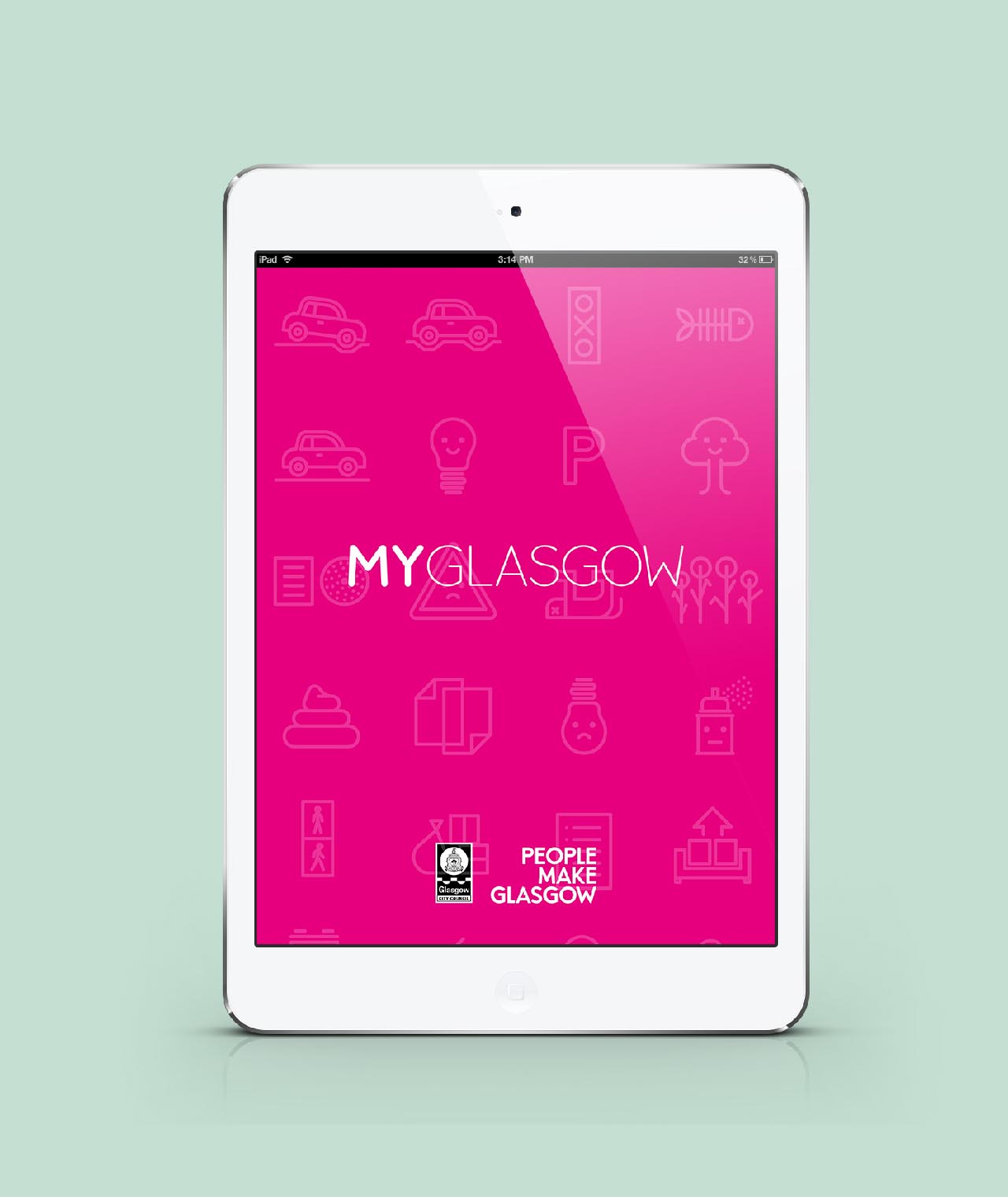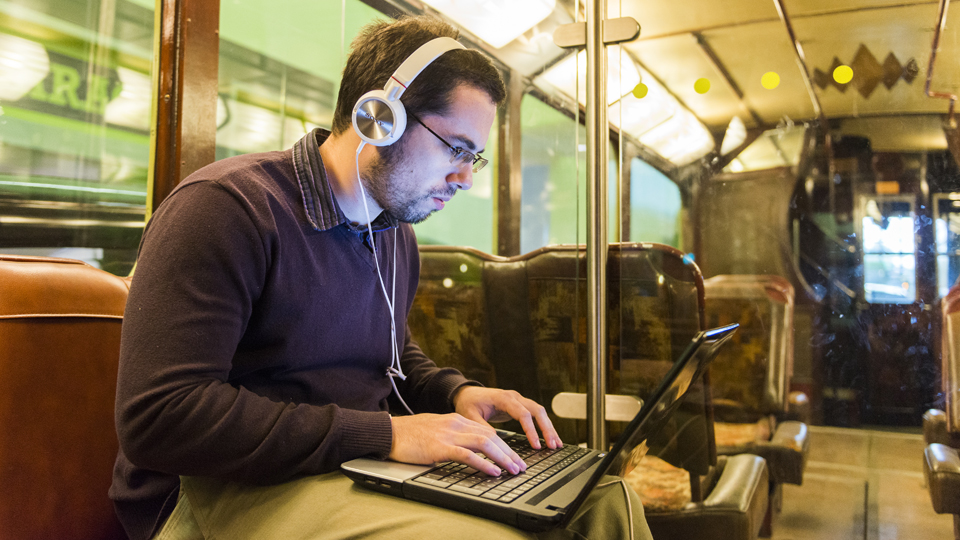 Deliverables of the City Engagement Programme
UrbanTide has a strong track record of engaging with local communities to understand needs and deliver benefits to citizens. The following projects were progressed within the city engagement workstream of OPEN Glasgow:
Further information is available at www.futurecity.glasgow.gov.uk/engaging-the-city/.
Improved levels of citizen engagement
Glasgow is on a journey towards continuously improving citizen engagement at a local level through the work of dedicated programmes like OPEN Glasgow and with the ongoing development of the Democratic Services work within Glasgow City Council. There is also a strong emerging national initiative in terms of Open Government that Scottish Government and a range of public sector organisations enthusiastically support. Citizen and Business Engagement is one of the five key dimensions of smart cities readiness that UrbanTide identified in a project with Scottish Government and Scottish Cities Alliance that led to the development of our Smart Cities Maturity Model; all positive steps in this area directly contribute to the advancement of Glasgow as a smart city.
Better access to community data
Community engagement was 'enriched by providing communities with better access to information; for example providing Community Area Partnerships with access to additional information such as assets and services provided' (OPEN Glasgow End of Stage Report, July 2015). The activity undertaken as part of OPEN Glasgow encouraged improved transparency, communication and collaboration by opening up data, ensuring that all parties had access to the same information to support the conversation.
 
Capacity building
The work of the OPEN Glasgow programme made significant progress in improving the levels of awareness and knowledge around the potential benefits of open data despite there being 'initial resistance to "open up" data' including 'concerns raised relating to how the data would be used, privacy implications, and data quality and maintenance' (OPEN Glasgow End Stage Report). Glasgow City Council published an OPEN Manifesto, declaring itself an 'open by default' organisation and making external commitments to open data, information management and community engagement. This was a critical enabler of capacity building in this area.